Excellence in leading processing technology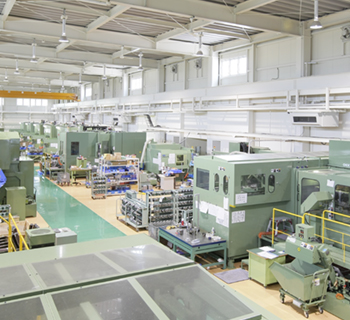 Turbine blades are the products manufactured based on clients' designs rather than our own designs. Thus, as a turbine blade manufacturer, excellence in processing technology is necessary. Our mission is to fabricate products with higher reliability, higher precision and higher efficiency.
Therefore, our expertise lies in the following three points.
Originality of processing machinery

We design NC machining centers and tools in collaboration with manufacturers based on our original designs.

Independently developed NC software

We develop all software in-house. We also download NC software for each processing machine immediately and directly from the Production Technology Division to maintain superiority.

Internally designed and produced production tooling

In order to maintain and improve our original know-how, we produce all production tools in-house.
We guarantee a high level of quality that meets customers' expectations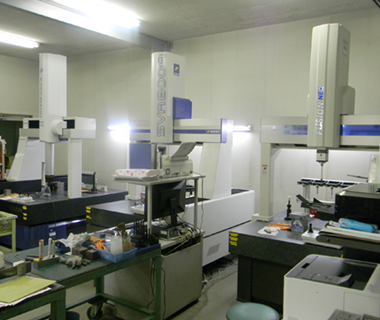 We have advanced inspection equipment, such as 3D measuring machines and nondestructive testing equipment. Products are delivered after a high level of quality assurance that satisfies customers' needs.
We continue to maintain customers' trust.